The 2023 - 2024 Sailing Season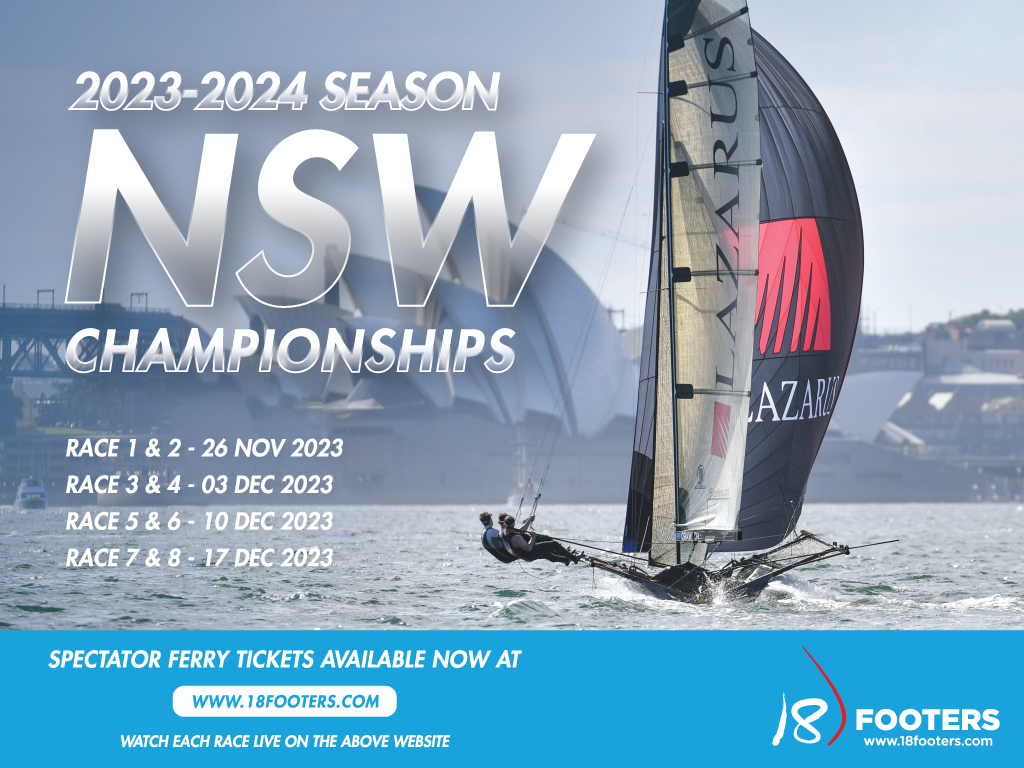 With the crowing on the Royal Oak Racing Team as the winners of the Spring Championship we are now moving to the second series of the season, the all important NSW Championship, where the racing teams will be battling it out with two races per day. Get ready for high-speed action, tactical racing, and the pure joy of harnessing the wind.
Race One and Two starts this   Sunday the 26th of November at 2.45pm. The big news is the spectator ferry is Back. It is leaving from Rose Bay ferry wharf at 2pm until the Double Bay Wharf is finished. For those unable to get the spectator ferry, you can still join the Australian 18 Footers League's 'Alternative Ferry in the League's clubhouse and enjoy all the racing action LIVE on the massive screen broadcasting the SailMedia Livestream camera cat coverage of the racing, for those attending who wish to support their favourite team
While our beloved classic cocktail specials menu may have taken a final bow, we're excited to introduce you to our new star: "The Spring Refresher Cocktail Special!"
Just like its name suggests, this special treat is a constant burst of flavor and creativity that promises to tickle your taste buds with every sip. Our clever bar staff have been hard at work, crafting this special recipe to ensure you will feel refreshed, especially for those extra hot days that are coming very soon!
Whether you're a fan of fruity, sour, or something in between, this cocktail brings a little of everything to provide a flavourful journey with every glass raised.
Cheers to "The Spring Refresher Cocktail Special!"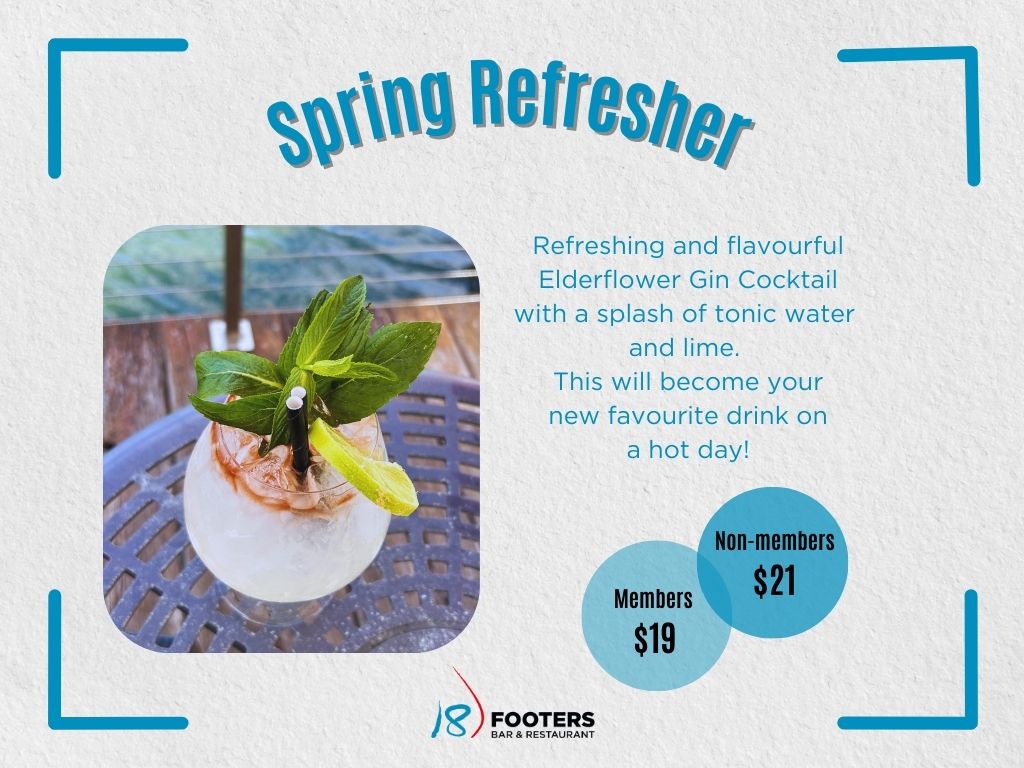 Embark on a weekly journey of knowledge and excitement with our thrilling Weekly Trivia with Lady Simone! Test your wits, curiosity, and quick thinking as you delve into a world of fascinating facts and mind-boggling questions. Gather your friends, family, or colleagues, and join us every Monday at 7pm for an unforgettable experience of friendly competition and fun.
Unleash your inner trivia guru, discover surprising tidbits, and make unforgettable memories. Whether you're a seasoned quizmaster or a trivia novice, there's a place for everyone in the captivating world of Weekly Trivia.
Join us and let the games begin!
Young Henrys Trivia Night Special
Introducing a Trivia Night Special that's a true treat for beer enthusiasts!
Young Henrys Newtowner $15 Jugs of beer!
Whether you're a seasoned trivia pro or a casual player, this new special adds that little extra to an evening of camaraderie, laughter, and a touch of friendly rivalry. Rally your friends, come thirsty for both knowledge and delicious beer, and experience the perfect fusion of brainpower and brew at a price that can't be beat.
See you on Monday night!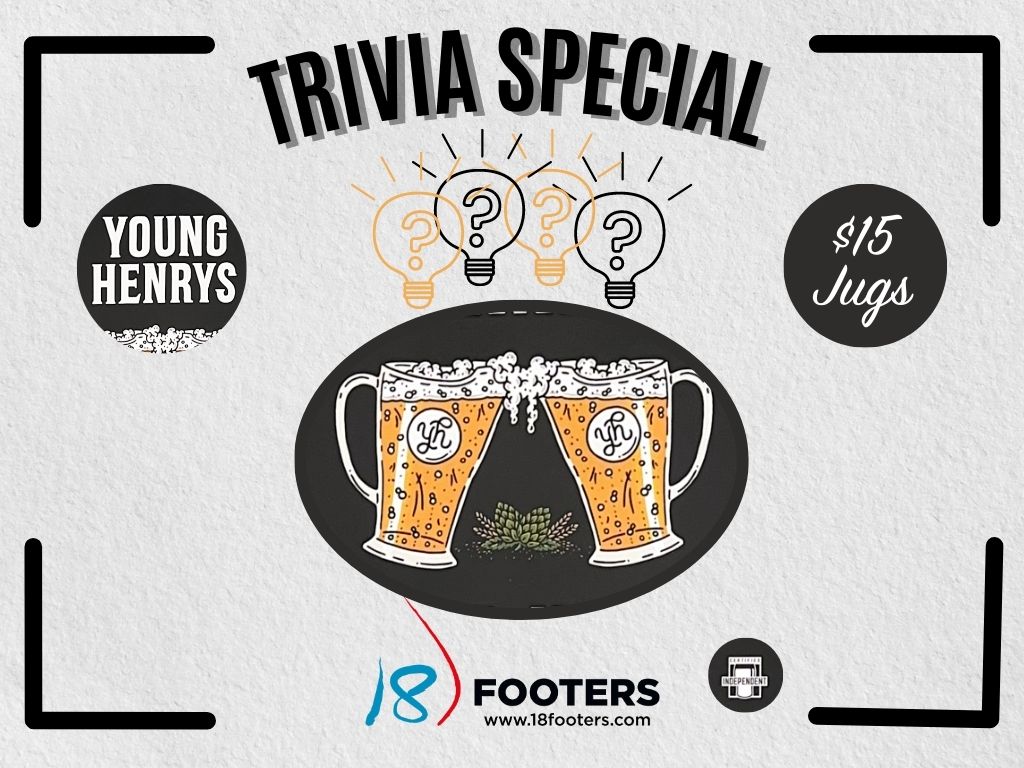 Apostrophe Stones Throw White Blend by Cherubino 
Apostrophe wines are made from our Great Southern vineyards in Western Australia.
These are whites and reds that belong together.
With aromas of lemon, lime, rosewater and tale. This wine has a soft textured palate with long and refreshing acidity supported by flavours of citrus and petal. 
Just a little bit of sweetness for the end of Spring…
Members glass $10| bottle $45
Non-member glass $12 | bottle $55
Enjoy a glass or a bottle of this beautiful wine at the 18 Footers.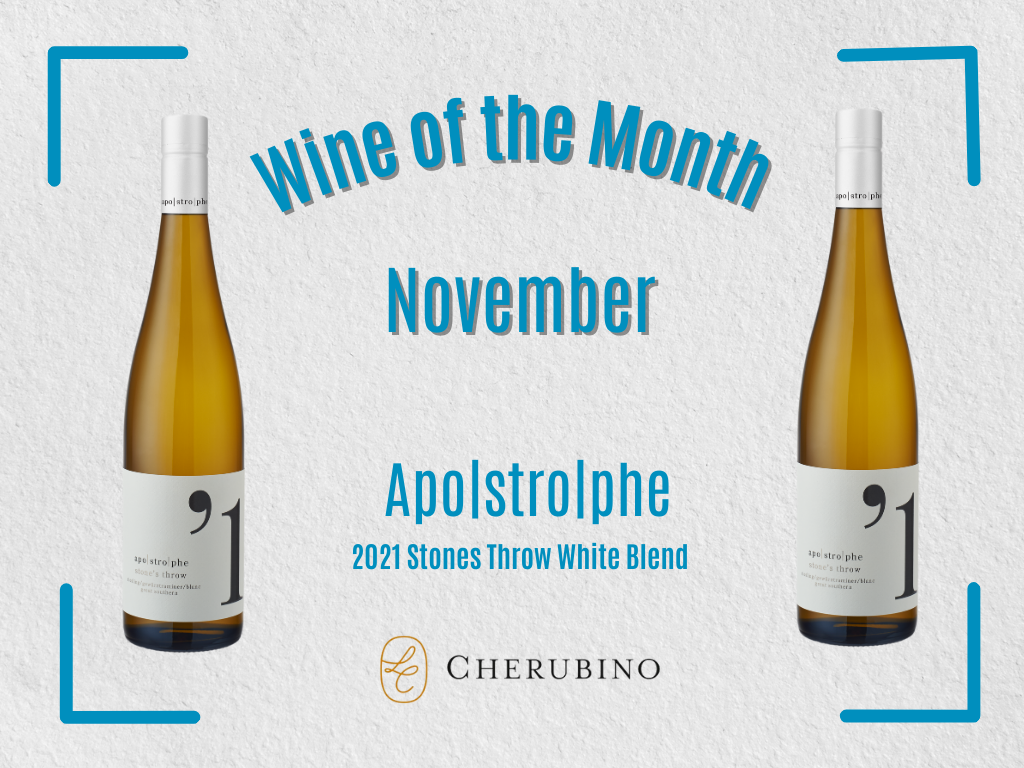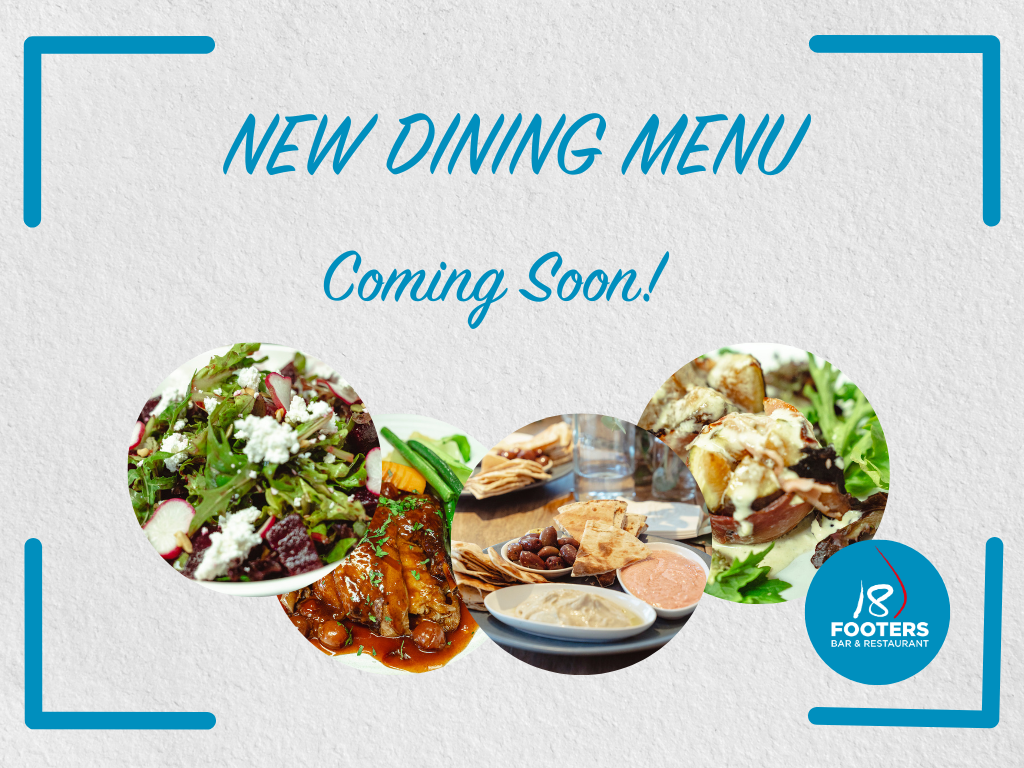 We are working hard on updating our menus and can't wait to share them with you soon!
18 Footers Merchandise on sale now!
Limited Edition 18fT SKIFF POLOS – BE QUICK WHILE STOCKS LAST
Last stock available only on Marine Outlet (proud sponsor of the 18 Footers) – these shirts will definitely become a collectors item !!!
Click on the image to be taken to the the page to purchase each shirt.
Sunday 24 Dec 11.30am – 10pm
Monday 25th Dec CLUB CLOSED
Tuesday 26th Dec 11.30am – 10pm
Wednesday 27th Dec 11.30am – 10pm
Thursday 28th Dec 11.30am – 10pm
Friday 29th Dec 11.30am – 11pm
Saturday 30th Dec 11.30am – 11pm
Sunday 31st Dec 11.30am – 11pm
Monday 1st Jan CLUB CLOSED
Tuesday 2nd Jan 11.30am – 10pm